Felixstowe Restaurant ( UK )
Project basic information:
Year of completion: Dec, 2016
Type of product:1950's American style furniture series
Material: Stainless steel, artificial leather, HPL, aluminum
Kind of furniture & Quantities: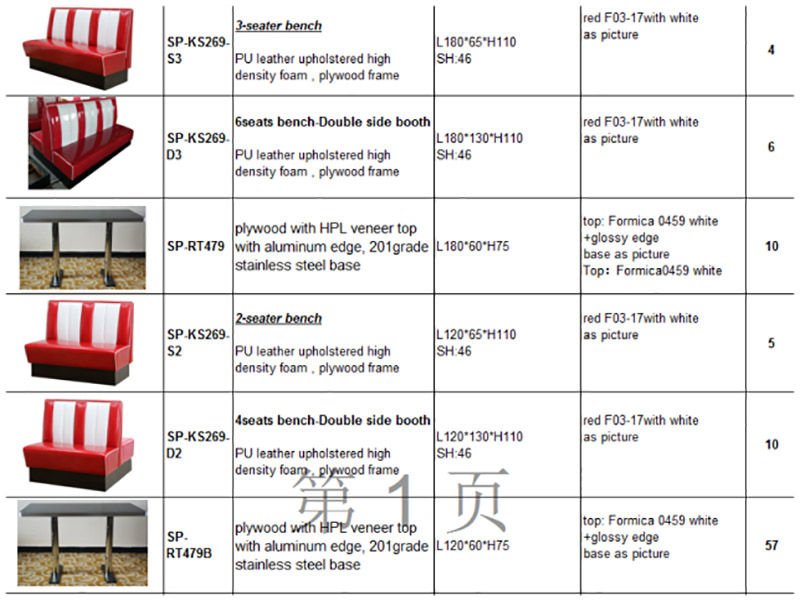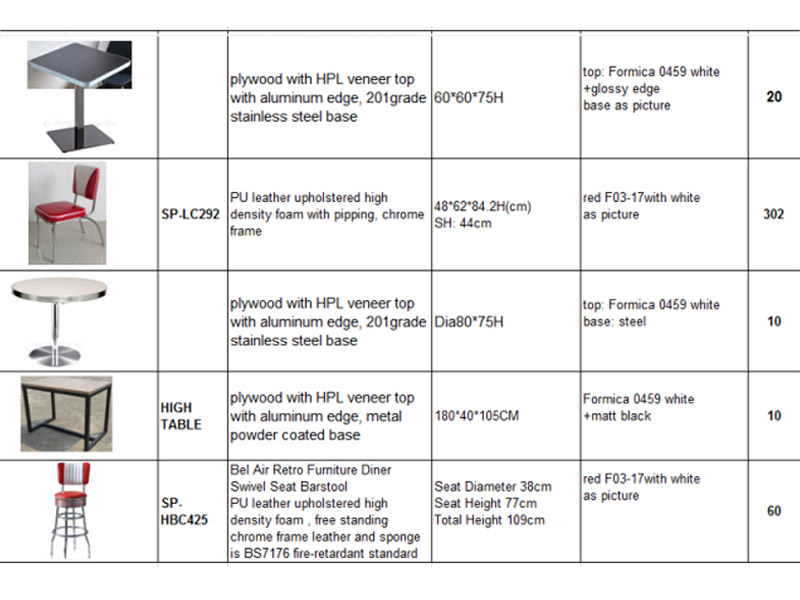 Transaction process:
In November 2016, we received a call from the UK. Guests mentioned that they liked our 1950's series furniture very much. They had a restaurant project that just needed such style furniture. So, the guests made an appointment with us. Half a month later, the guests came to our company with drawings. The guests visited our sample room and were very satisfied with the products. At the same time, the guests provided us with drawings. Our designer found that there were many places where the drawings were not placed properly, which affected the effect of the restaurant. So, the customer and our designer spent a whole day to revise the drawings, and then confirmed the order. At the end of December, we successfully completed the order.
Related pictures: (take photoes by UPTOP)